Please introduce yourself, in which ICF office, in which position and for how long have you been working in the group?
I am Ádám Tóth, I am the Managing Director of ICF's Budapest office, and IT Director of ICF's European operations.

What have been the main milestones in your professional career so far?
I graduated as an electrical engineer at the Budapest University of Technology - I was already working in web development during my university years, and I have worked for Nokia, Duna TV and Malév, among others.
After that, I joined Jasmin Media Group (later Docler Holding), where I was a developer and then lead developer for the development and operation of a payment system. Later I was a member of the DuoDecad board (then part of Docler Holding). Also during the Docler years, I became one of the managing directors and IT manager of Escalion Hungary, which was also involved in the development of online payment systems.
After my career at Docler Holding, I founded my own company and was typically involved in the development of custom projects, including a Forex-based investor system, a lodging booking portal, several news portals, an office and warehouse search portal system, a car-sharing portal and an e-commerce platform - just to mention the bigger projects.

What skills are you most proud of as a professional and as a leader?
Persistence; a desire to understand how the world works; empathy.

How did you get involved with ICF and how did your collaboration develop?
László Czéró and I were colleagues at Docler Holding, he approached me shortly after joining ICF. After that, I met Sky - our global IT Director at the time - and it was during one of these meetings that we laid the foundations for working together. The rest is history. :)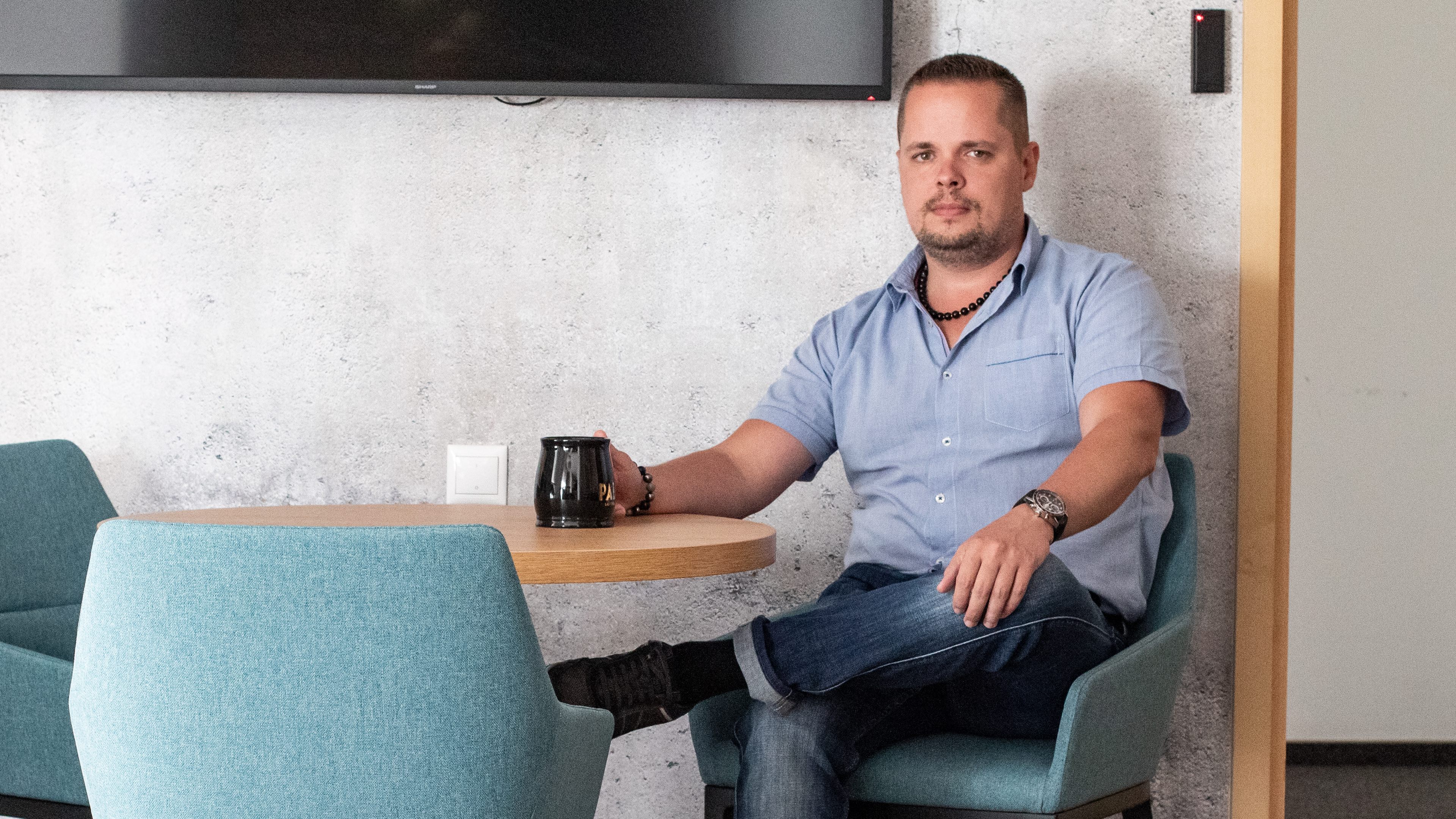 What do you consider the biggest changes since the opening of ICF Tech Hungary 2019?
Setting up a subsidiary for a foreign organisation is a difficult but interesting challenging undertaking. The most significant change is that we have managed to overcome the initial difficulties and have been able to integrate well with our Seattle colleagues, both culturally and in terms of working methods. Nowadays, we don't really keep track of which teams are in the US or in Budapest - we are one big team!

What do you think the company owes the fact that it has assembled such a large team of outstanding professionals in such a short time in Budapest?
The interesting projects and the international structure have attracted and continue to attract many people.

What are the most important guidelines for you in organising the work of your local team?
High professional standards, fair human relations, transparency.

A satisfaction survey was recently carried out and the management received very good ratings. To what do you attribute this mainly?
The most and most pervasive innovations on the management and HR front have clearly come from the US over the last decades - with the rapidly growing tech sector pioneering most of these innovations. ICF typically builds on these innovations in its own management methods, which I believe fundamentally create the overall environment in which a tech professional feels comfortable these days: flat structure, transparent communication, meritocracy, pursuit of quality. We avoid micromanagement; our colleagues are knowledge workers, they spend most of their time solving problems, they are smart, agile - they can make responsible, autonomous decisions and the company builds on this strongly in its day-to-day operations.

ICF Tech Hungary is primarily involved in the development of billing, payment and live streaming systems. What do you consider the most exciting professional challenge that the teams are currently working on in the office?
Like others, we are actively exploring the applicability of machine learning / artificial intelligence in almost all our projects. It's also a huge infrastructure serving millions of visitors 24 hours a day - everything has to be done with that in mind, which is an interesting challenge in itself!

The pandemic has challenged all business leaders. In the Budapest office, what is your approach to managing these changes?
Fortunately, the company was already experimenting with flexible working before the pandemic, so when the lockdowns started, we simply had to take it one step further and overnight remote work became the 'default'. "Making up for" socialisation was more challenging, and we tried to respond to this with online events (e.g. poker parties, board games).

ICF had a great year in 2022, what do you see as the biggest challenge for the Hungarian company this year?
We want to double our developer capacity, which would make ICF Tech Hungary one of the largest IT employers in the country. Such an expansion will pose significant challenges to the entire company structure, we will not get bored!

What would you recommend to a beginner or a developer with little experience who is thinking about their next career move?
Start working as soon as possible: on real problems, preferably in a team; gain experience. You also need to keep track of where technologies are going, what the trends are, and keep catching up.
It has become a trend recently to question the reason of higher education in IT - something I did not agree with before and do not agree with now. I still think the best entry into this field is to get at least a B.Sc degree from a top quality higher education institution, where you will not only get the technical knowledge but also the engineering mindset.